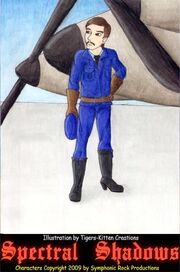 Humans
are a major race in the world of
Spectral Shadows,
and as a consequence are seen or referenced in almost every serial. They appear to be heavily disliked by the rest of the universe, being thought of as a plague; however these could be ill opinions formed due to the impression given by the
Empire of Astral Pirates
.
Humans are often referred to as "The Elder Race" by Cygnusians, as it was a race of humans that lived on Cygnus before destroying themselves and all other living creatures with their Red Rain weapons.
Ad blocker interference detected!
Wikia is a free-to-use site that makes money from advertising. We have a modified experience for viewers using ad blockers

Wikia is not accessible if you've made further modifications. Remove the custom ad blocker rule(s) and the page will load as expected.