Omega, also known as The Crimson King, is the final boss of The Aslander School of Magic and is a sadistic demon who rules over one of the hardest stages in the game, Dark Town. He speaks with a very high class and proper english accent, and has a fine taste for Progressive Rock, though is known for his collection of annoying avant-garde Progressive Rock that he puts to use in his torture sessions where those who fail their stages are either forced to endure the music, or give up and become his slaves. His favorite groups are Steve Hatchet and Red Monarch (Both a parody of Steve Hackett and King Crimson, respectively). The only way to defeat Omega is to steal the crown from on top of his head.
Omega is defeated in Serial 2 "The Aslanders" by Rael Ommandeer, who manages to snatch the crown from his head after all of Rael's companions and friends had fallen. Because of this Rael earns the title of Master of Dreams and earns the right for he and his team to graduate from The Aslander School of Magic which included his brother Jon Omandeer and his friend Christine James. After his defeat and the graduation, Dark Town resets itself, and gives rise to a new Omega to replace the old one.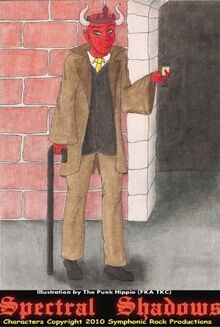 Ad blocker interference detected!
Wikia is a free-to-use site that makes money from advertising. We have a modified experience for viewers using ad blockers

Wikia is not accessible if you've made further modifications. Remove the custom ad blocker rule(s) and the page will load as expected.